I have not posted about the lovely covers I come across on Goodreads for a long time, and I recently came across one that I think is
amazing
and I'm super hyped for the book to be released, so I thought I'd post about it! I hope you don't mind my inconsistency on here for the last while, there's been so much schoolwork!
Anyways, today's beautiful cover belongs to Mask of Shadows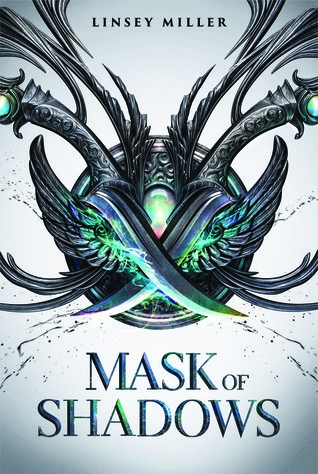 Perfect for fantasy fans of Sarah J. Maas and Leigh Bardugo, the first book in this new duology features a compelling gender fluid main character, impressive worldbuilding, and fast-paced action.

Sallot Leon is a thief, and a good one at that. But gender fluid Sal wants nothing more than to escape the drudgery of life as a highway robber and get closer to the upper-class―and the nobles who destroyed their home.

When Sal steals a flyer for an audition to become a member of The Left Hand―the Queen's personal assassins, named after the rings she wears―Sal jumps at the chance to infiltrate the court and get revenge.

But the audition is a fight to the death filled with clever circus acrobats, lethal apothecaries, and vicious ex-soldiers. A childhood as a common criminal hardly prepared Sal for the trials. And as Sal succeeds in the competition, and wins the heart of Elise, an intriguing scribe at court, they start to dream of a new life and a different future, but one that Sal can have only if they survive.
Just look at that cover. It's freakin' awesome! It's gorgeous!
And the main character is genderfluid! Finally more genderfluid people, I am so excited. This sounds so awesome, I can't wait.
What do you think of the cover?