I just want to warn everyone that I talk about some upsetting stuff like abuse in this post. If you'd find this triggering or unsettling, you might want to skip this post. For those who choose to leave now, I'll see you next week! Have a great reading weekend.
~~~
Hey everyone! So recently BookOutlet had a sale, and I got a $5 coupon, so I splurged on some books. However, I already own literally over a hundred unread books!
This is not unusual for me. I have a book buying addiction. There are so many books that I want to read, I can't keep up. And when I take a look at my finances and realize I have some extra cash to treat myself, the temptation is irresistible.
As far as I've seen, I'm not alone in this. Many other bookworms are addicted to buying books, even if they have tons of unread ones already on their virtual or physical bookshelves. However, I think that this addiction is a bit different for me than it is for other people.
Sorry if this gets a bit dark! Anyways, I lived with abusive guardians for ten years. When you're a young kid, just starting to understand who you are and who you'll become, the way that those taking care of you treat you is going to affect you profoundly. When you're being called un-repeatable names from the age of six to the age of sixteen, told that you're *
insert negative quality here*
on a constant basis, and have your opinions policed, this is absolutely going to result in some issues. Throw in some physical stuff as well and you've got a recipe for disaster.
What does this have to do with my book buying addiction? Well, some of my
horrible deviant opinions
must have come from the books that I read! Often, standing up for myself or breaking down was blamed on the books that I read. Somehow, there was a connection between me reading about vampires and me being depressed or thinking for myself. I don't see the connection, because there probably isn't one. After coming to this conclusion, my guardians decided to pack up
all of my books
, and hide them from me. I bought most of those myself. I was around fourteen when this happened.
This is where my book buying addiction, and my attachment to books, started.
I had to start my book collection all over again. I began hoarding books. I'm honestly surprised they didn't raid my room again. I bought books whenever I possible could, even if they didn't look particularly interesting. I became obsessed with taking care of my books. I was so careful not to bend the cover at all or bump the side of it against my bookshelf's corners.
When I finally moved out, I did get my other books back, thankfully. However, this resulted in me having double the amount of unread books!!
So now here I am, with some of those books still unread. Yet I keep buying books. And yes, when I put my books away, I am always careful that the covers don't bend and the screws holding the shelves together don't scrape against them.
Here are some of the books that I bought so long ago that I still haven't read!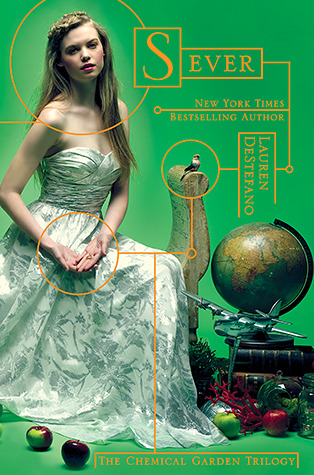 There are more, of course. But if I listed all of them it would take waaayyyyy too long!
So there's also the issue of guilt. I feel really guilty whenever I buy a new book. It's not like I've done anything wrong, but these guardians liked to make me feel guilty for
everything possible.
So that's carried into my current life and habits. For example, after my latest BookOutlet order, I felt so horrible guilty that I got a stomach ache. Yeah, not fun.
I'm getting better with this. After all, its just books! It's not like I've bought anything wrong. It's harmless, and I can spend my money how I'd like.
So, that's the story behind my book buying obsession. Hopefully, the reasons behind other peoples' book buying addictions aren't as sad. I hope I haven't upset or annoyed anyone with my sharing.... I just think that after all this time blogging, I've kept so much to myself that it's not obvious who I am as a person, that I might seem like an empty individual just churning out reviews on the internet. I want people to see me as who I am, and I want to let people know that if you're dealing with anything and need an ear, I'm here!
Let's end on a positive note, shall we?
This summer has been nice so far for me! I've had lots of time to read. I've also been making lots of art.
What I want to know is, what are you doing with your summer so far? Any plans?
And of course, tell me all about your book buying addictions in the comments below!