Waiting on Wednesday is hosted at
Breaking the Spine
. This feature is for readers to discuss upcoming releases that they're excited for!
This is my first time doing this feature! There's a lot of books that I am excited over, however one stands out in my mind over all the others...
That book is the tenth book in the Skulduggery Pleasant series! It's currently not titled, and there is no actual synopsis on
Goodreads
as of today, but here's what's written:
"That's right, Minions, Skulduggery and Valkyrie are back in a brand new adventure that takes the story to truly global proportions… while answering questions that go right back to the beginning.

'I told myself that if Skulduggery and Valkyrie survived the series, I would leave the option open of returning to their world. There were still secrets I need to reveal, after all, and there were still horrors they had to face. They survived the first series. But they're really going to wish they hadn't.' – Derek Landy
"
Ahhhhhhhhh! I'm so excited! I recently finished book nine of the series, The Dying of the Light, and it was amazing! I can't wait to see where Derek Landy goes with the next book. I hope that he will write many more novels in this series in the future.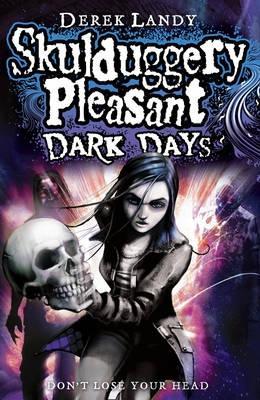 Are you a fan of the Skulduggery Pleasant series? What books are you excited to read?